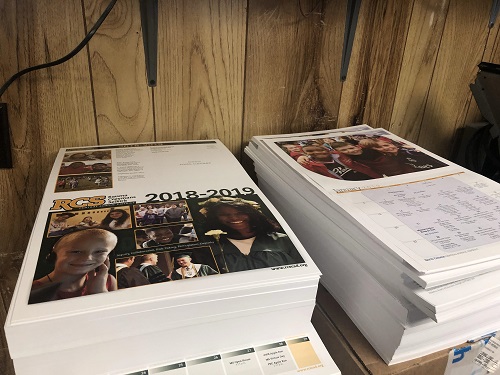 Week Two: Stressed and Impressed
Topic: Company News
Welcome back!
It is officially the end of my second week here at Guilderland Printing, and I have in fact given myself a pat on the back. Last week we posted the first installment in this series and I really appreciate all the support it got. However that was just an introduction; I wasn't doing too much yet. Now there are plans, and projects in the works that I cannot wait to share with you. 
So, what have I been doing?
The main project I have been focusing on this week is Groupon. It sounds simple to set up a coupon, and in theory it is. However any and all problems you could encounter with it, we did. Like I said last time though, this is a learning process for all of us. I can't say too much about it yet because it's still in progress. We are trying to make sure everything is perfect, transparent, and beneficial for everyone. If that experience is something you would like to hear more about let us know on our Facebook (I'll proabaly need to write about it when all is said and done). 
Back to school isn't just for kids!
Most of you who are reading this are probably out of school, but that doesn't mean you're done with it. You may still have kids in school, work at a school, or even live near one and have to deal with the traffic in the morning and afternoon when you are going to and from work. The same is true for Guilderland Printing. What I've learned this week is that "back to school" season is a busy one here, although it's for a different reason than those previously listed. One of the main reasons why is: Calendars. Specifically the ones school districts send out that list all the important events for the year. It is pretty interesting to watch them get made and assembled.  To be honest seeing them makes me super nostalgic. I was definitely one of those kids who was excited about going back to school. But I'm getting off track; in addition to calendars, schools require a lot of other products to run such as banners and notepads; both of which we provide. 
What's coming up… 
As soon as we can we will be launching our Groupon, so make sure you are keeping an eye out for more information on that. In addition to that I will most likely be writing about that whole Groupon experience once it is over. If there are any other topics you would like to learn about, let us know! This series is as much for you as it is for me. Finally as always make sure to check out our Facebook, Twitter, and our Website for more information and updates.
Previous Posts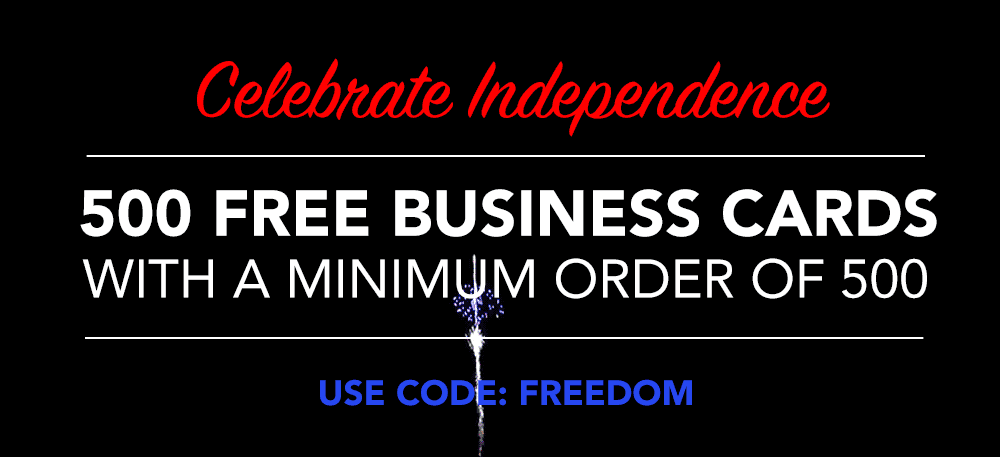 Topic: Company News
In July we celebrate our independence, the independence of the greatest country on earth, and the independence of fearless professionals that push through each and every day proudly representing the red, white, and blue. Get 500 FREE business cards when you order 500 or more. Continue Reading