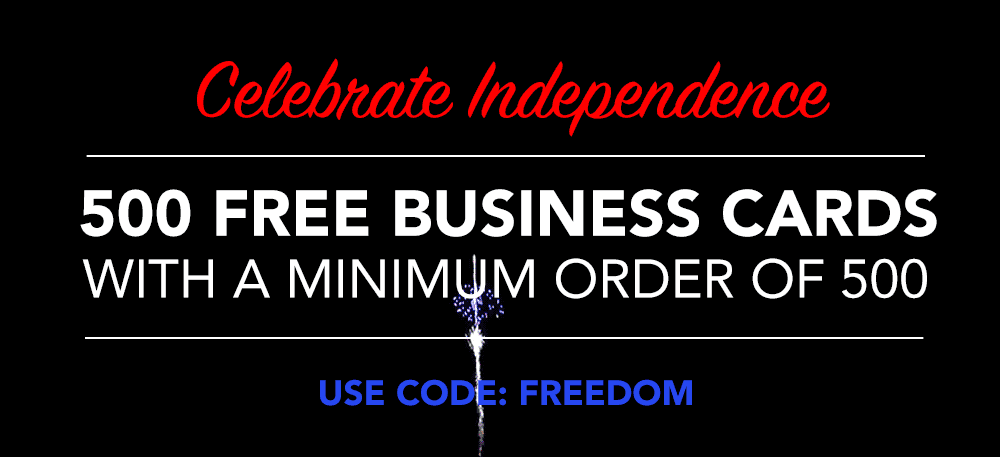 500 Business Cards – FREE
Topic: Company News
In July we celebrate our independence, the independence of the greatest country on earth, and the independence of fearless professionals that push through each and every day proudly representing the red, white, and blue.
We know entrepreneurs, and we know that a business card in 2016 is as important as it was the day print was born. Although the digital world has changed the way many of us communicate over the years, a carefully crafted business card is as timeless as print itself.
This month we celebrate by making it even easier, and more affordable to showcase your profession with *500 free business cards with every order of 500 or more. Need more than one business card? No problem, order as many different business cards as you need, and get 500 FREE for each order of 500. It's our way of saying thank you, and celebrating our own liberty.
To take advantage of this offer, start by ordering your business cards, then use coupon code: FREEDOM at checkout and we'll do the rest.
Offer ends 7/31/16
*Promotion valid for online orders only.
Previous Posts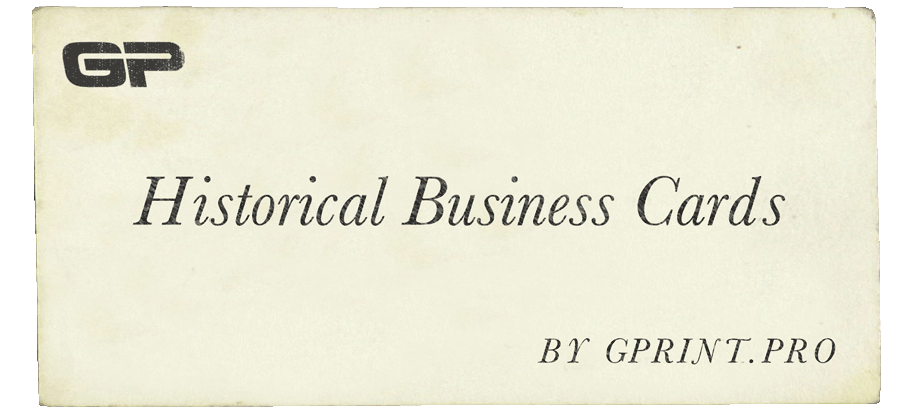 Topic: Company News
Check out this collection of historical business cards with some names you just might recognize! Continue Reading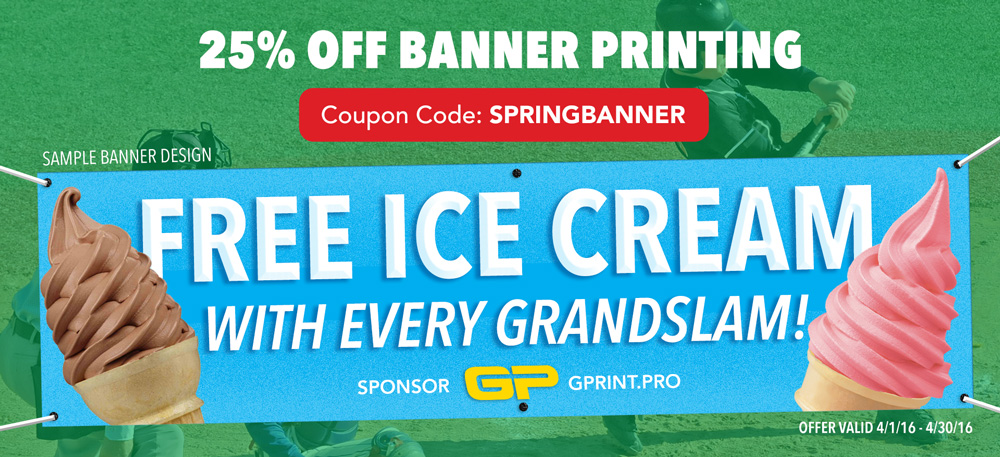 Topic: Digital Printing
Ahhh spring...time to shed our winter layers and get outside. Spring is also a great time of year to start moving your print marketing outdoors, and one sure fire way to do this is with a custom printed banner from Guilderland Printing. We've compiled 5 must-do design tips for you to get the most from your customer printed banner. Continue Reading